Add products
Shop for worth
₹

1,000.00
more to get free shipping!
-58%
🔍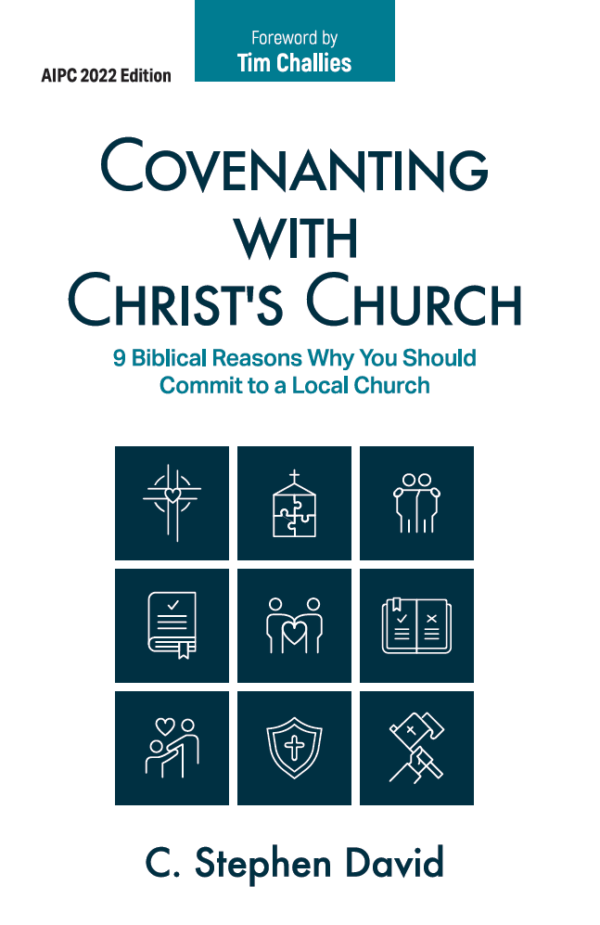 Covenanting with Christ's Church - 9 Biblical reasons why You should commit to a Local Church -
Paperback
C. Stephen David
Buy 5-9 and save 5% (₹236.55 per book)
Buy 10-14 and save 10% (₹224.10 per book)
Buy 15-19 and save 15% (₹211.65 per book)
Buy 20 or more and save 20% (₹199.20 per book)
In stock
Description
Covenanting with Christ's Church
Today's ecclesiastical landscape has relegated the Biblical concepts of the 'local church ' to merely a place where Christians go to on Sundays and 'church commitment' to be increasingly me-centric and benefit-oriented. Amidst this saddening and majoritarian trend, Stephen David issues a bold and impassioned plea for a radical return to the apostolic portrait of the covenantal bond between Christians and the local church. The covenant not just mirrors scripture through and through, it practically demonstrates how the saints are truly edified and didactically proves how Christ is truly glorified! Dive in and explore the beautiful design that Christ has for His covenant communities!
Only logged in customers who have purchased this product may leave a review.
Q & A
There are no questions yet
---
Additional Information
Weight

:

0.103 kg

Dimensions

:

21 × 13.1 × 7 cm

Format

:

Paperback

ISBN

:

9788195720897

Language

:

English

Pages

:

106

Book Author/s

:

C. Stephen David

Publisher

:

For The Truth
---